MEDELA FREESTYLE RM1380 pre-order (includes shipping & postage cost!)
MEDELA FREESTYLE RM1380 PRE-ORDER (includes shipping & postage cost!)
OFFER!!
HARGA MURAH!
(Item are directly from
United Kingdom
. Please allow 6-8 weeks for handling and shipping purposes)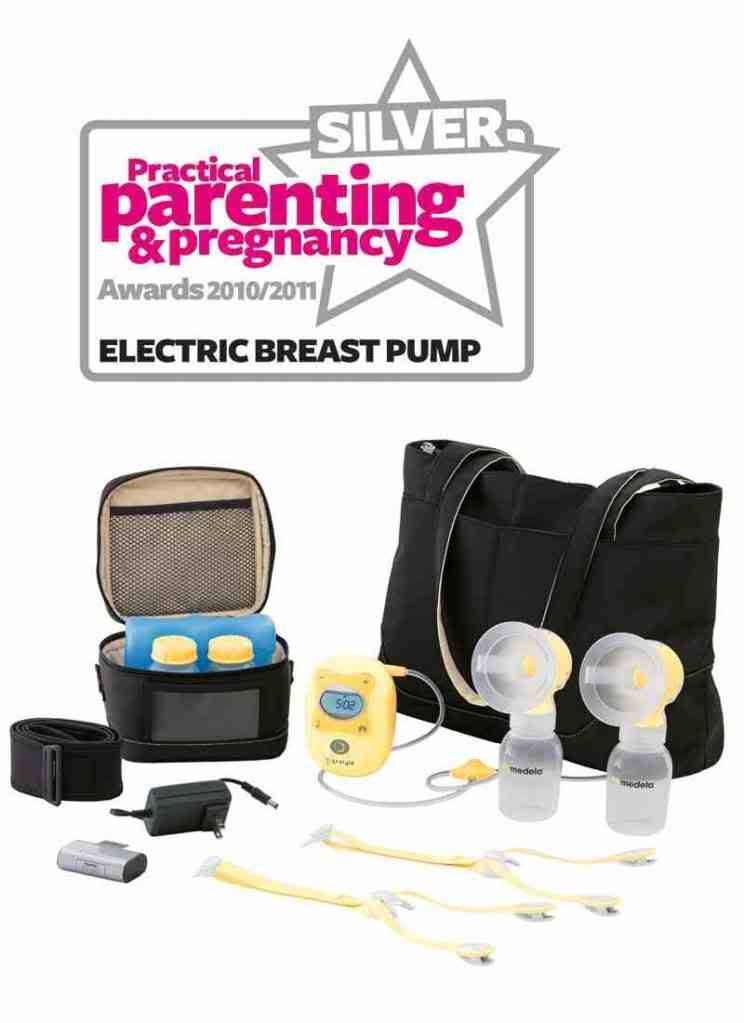 The Medela Freestyle, featuring proven 2-Phase Expression Technology, is a personal use double-electric breastpump that is designed for daily and frequent use. To simplify pumping at home, work or on the go, the Freestyle comes in a stylish shoulder bag and everything needed for safe storage and transport of breastmilk.
Unlike other breastpumps on the market, the Medela Freestyle was specifically designed to meet mothers' desire to be mobile while pumping. The product is ultra small and lightweight, has a powerful rechargeable battery and provides the option to express breastmilk hands-free. The most compact design, memory function and a bright LCD Display showing pumping information are further features of this state-of-the art breastpump. This puts the Medela Freestyle in a class of its own, setting a new standard in personal use pumping
The Medela Freestyle Benefits:
More mobility


The Medela Freestyle double-electric breastpump is small and lightweight – it can be taken everywhere. It even comes in a stylish shoulder bag with everything needed for safe expressing, transporting and storing of breastmilk.



More efficient


Double pumping and 2-Phase Expression Technology reduce pumping time and give the mother more freedom.



More flexibility


Can be mains or battery operated, and comes with a rechargeable battery that affords three hours pumping time - the equivalent of one week's worth of pumping for many mothers.


Independence

from wall sockets allows mothers to use it anywhere.



More relaxation


Pumping sessions at night quick and easy thanks to the memory function that allows mothers to record their preferred pumping pattern and select it anytime. On the bright LCD display pumping information can easily be read - without having to turn on lights.



More safety


All Medela products that come into direct contact with breastmilk are, and
always have been, BPA-free. As the industry leader in breastpumping and breastfeeding, Medela are committed to always doing what is best for mothers and babies.
What comes in the box?

1 Freestyle Motor Unit
1 Calma Solitaire Teat
1 Set Freestyle Tubing
2 Personalfit Breast Shields (24mm)
2 Freestyle Complete Connectors with Membranes
4 150ml Bottles with lids and discs
2 Caps for Teats
2 Bottles Stands
1 Hands Free Kit with 2 sets of straps and 2 sets of bra adaptors
1 Universal Dual Voltage Mains Adaptor
1 Rechargeable Battery
1 Belt with Extension
1 Cooler Bag with Cooling Element with 4 150ml Bottles with lids and discs
1 Shoulder Bag
Interested?
Feel free to drop your email to
jombeli.uk@hotmail.com
to place your order or any queries that you have.
Item are directly from United Kingdom. Please allow 6-8 weeks for handling and shipping purposes.

Thank you for viewing my item. Shop with confidence and I truly hope you have an enjoyable experience! And Cheers... *wink*
MORE MEDELA ITEMS ON FACEBOOK. ADD US ON
FACEBOOK
NOW! SEARCH :
JOMBELI FROMUK
Posted at 07:41 am by the seller